I made these gloves for mom in 2004, using an incredibly soft merino wool recycled from a thrift store sweater. The plan was to eventually knit a hat and scarf as well (there's oodles of the yarn leftover), and maybe sometime this century I'll get around to it.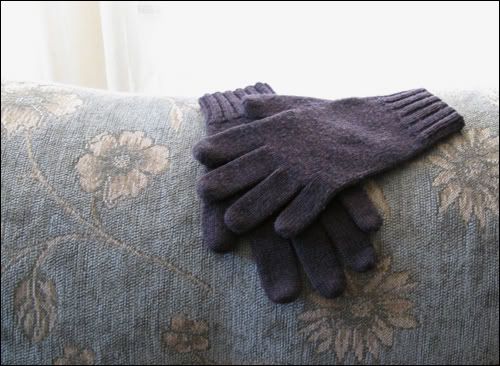 Today I saw them on the dining room table and thought I might as well finally take a photo so I could replace the "picture coming soon" placeholder for this pair on my mittens/gloves page. It's nice to see they have held up so well.
I need to finish a thumb to complete mom's Christmas 2009 mittens:
I'll take a better photo (hopefully on mom's hands) when the 2nd mitten is dry and blocked, which should be this week and not 5 years from now.
My next project will be a pair of black and white mittens (or maybe gloves) from Selbuvotter: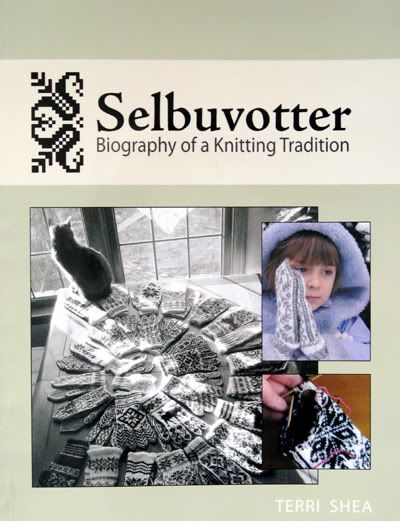 Looking through this book is pure bliss, it was my favorite Christmas present. I really want to make more mittens for mom and Katie but I have yet to make any mittens or gloves for myself, so I'm next in line. After that I'll let mom pick out a pair she would like. She'll be tickled to know these are Norwegian patterns, which is where her father's parents were from.