I'm so impressed with Elann, I mailed a payment on Monday and received my order today -- Friday. Now that's service!
In comparison, I mailed a payment to Knitpicks on the same day (both payments were sent to addresses in the same state), but their website doesn't show acknowledgment of my order yet. I sent an email to Knitpicks yesterday about something in my order now showing as out of stock, asking if it will hold up my entire order. Knitpicks customer service sent a reply saying they'd be in touch in a few days because they're so busy.
Hmm... Elann wins this round hands down. ;)
My Elann order included these two '98 pattern leaflets from Classic Elite: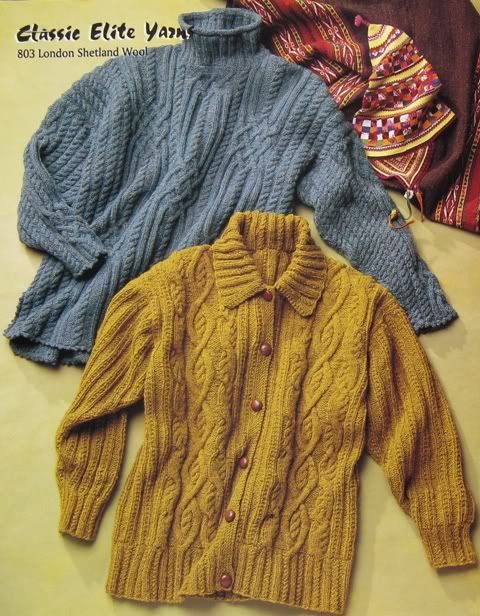 Classic Elite Leaflet 803
- It is Now Winter in the Andes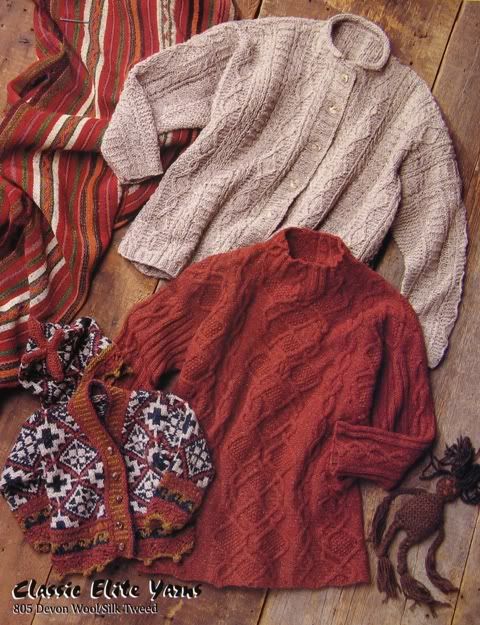 Classic Elite Leaflet 805
- The Dance of the Alpacas
The leaflets, which include charts, were only $1.58 each. They've been sitting in my Elann shopping cart for around three years, I remember googling for them online after I saw an ad in an old knitting magazine. I was surprised when I recently logged in to order sock yarn and saw the patterns still in the cart.
This is the first time I've ordered
Elann's sock yarn
, which seems like a great deal. It's $2.30 per 50g skein, and the colors I received are lovely (teal, oasis, mineral blue, black, and cream). The colors in person look a little darker than they appear on my monitor, which is fine with me. It feels nice in the skein and if I like the way it knits up then I'll be happy to order more.